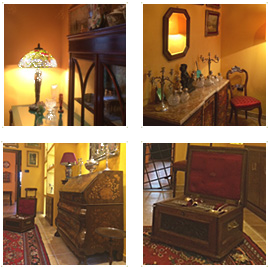 Welcome

The Billantico is an antique shop  born from the passion and the will of a couple: Fabio and Susanna. 
Along the main road of Sartirana Lomellina, in a warm and welcoming atmosphere, sober and elegant, past and present intersect.
You can see objects more or less old and more or less valuable, accessible to any enthusiast looking for "things" delicious.

Some of you intrigued, We wish you a pleasant and useful consultation of our many article